Apéro flottant 3h / Floatting aperitif 3h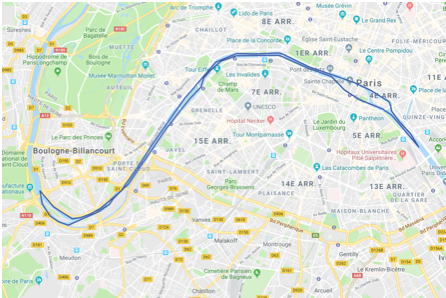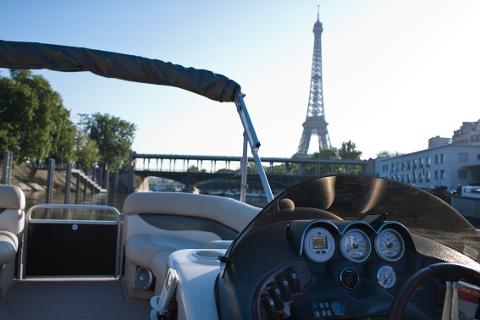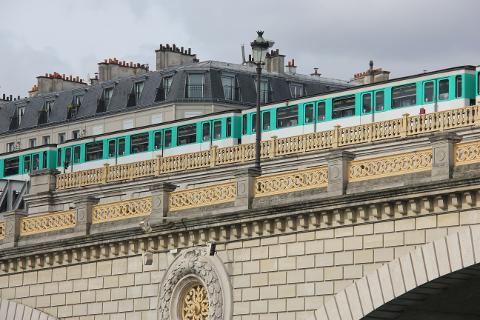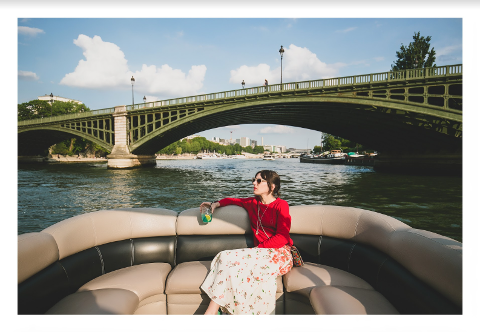 Duration: 3 Hours
Product code: AF3H
(English below)
Les horaires indiqués sont les horaires possibles pour un départ. Si vous faites une réservation nous vous indiquerons si le créneau est disponible ou non et nous vous en proposerons un autre au besoin.
Prix :
- Lundi - jeudi : 69€ / personne
- Vendredi - dimanche et jours fériés : 79€ / personne
The times shown are the possible times for a departure. If you make a reservation we will let you know if the slot is available or not and we will propose another if necessary.
Prices :
- Monday - Thursday : 69€ / person
- Friday - Sunday and public holidays : 79€ / person


C'est une croisière qui prend son temps : durant trois heures, longez les cinq îles qui jalonnent la Seine jusqu'aux portes de Saint-Cloud. Écrins de verdure ou ville en miniature ? Avant de se couvrir d'hôtels particuliers, l'Île Saint-Louis était une vaste prairie. Aujourd'hui grand jardin tranquille, l'Île Seguin abrita longtemps une usine automobile. Seule l'Île aux Cygnes est fidèle à sa vocation : surgie des eaux par la volonté des urbanistes, elle reste ce lieu de flânerie dont vous pourrez, à bord d'un bateau Green River Cruises, saluer les visiteurs.
L'embarquement peut se faire depuis le bateau Playtime - Jardin Sauvage, situé sous la Cité de la Mode et du Design dans le 13ème arrondissement de Paris. Très simple d'accès, ce quartier couru des Parisiens noctambules saura répondre à vos envies de sorties après votre croisière.
L'embarquement peut aussi se faire depuis la péniche Green River – Les Maquereaux, au pied du Pont Marie. Après avoir dégusté quelques huitres au restaurant Les Maquereaux, embarquez pour une croisière sur la Seine.
A bord, vous pouvez ramener tout ce qui vous fait plaisir en plus des 2 bouteilles de vin blancs que nous vous offrons.
Le bateau est privatisé, le minimum de commande est donc de 6 places, même si vous êtes moins nombreux.
It is a cruise that takes its time: for three hours, sail along the five islands dotted along the Seine up to the Porte de Saint-Cloud. A green setting or a miniature city? Before being covered with mansion houses, the Île Saint-Louis was a vast meadow. Today, the Île Seguin is a large and quiet garden, but housed a car factory for a long time. Only the Île aux Cygnes remains true to its vocation: it has sprung up from the water through the will of urban planners and remains a place to go for a walk. You can wave to the visitors while you are on board a Green River Cruises boat.

Boarding can be done from the Playtime - Jardin Sauvage boat, located under the Cité de la Mode et du Design in the 13th district of Paris. Very easy to access, this place is the place to be for Parisian nights, you will find a lot of bars and clubs.
Boarding can also be done from Green River - Les Maquereaux barge, at the foot of Pont Marie. After tasting some oysters at the restaurant Les Maquereaux, embark on a cruise on the Seine.
On board, you can bring everything that makes you happy in addition to the 2 bottles of white wine that we offer.

The boat is privatized, the minimum order is 6 seats, even if you are less.